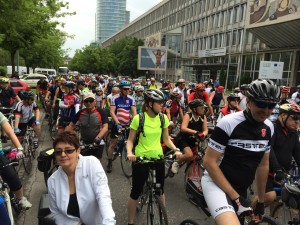 26 rokov. Tak dlho už trvá tradícia cyklotúry, ktorú organizujú samosprávy Slovenska, Maďarska a Rakúska. Bratislava tak využíva skvelú polohu na rozhraní troch štátov, aby si mohli cyklisti užívať a spoznávať chodníky vo svojom okolí. Tento rok sa Cesta priateľstva bude konať 30.05.2015.
Viac informácii na stránke STaRZ.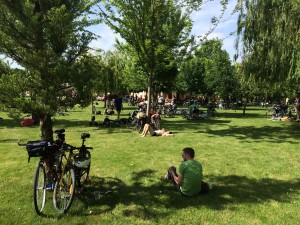 Osobne som sa zúčastnil troch ročníkov a bola to paráda. Je to dobre zorganizované vrátane občerstvenia, sprievodných vozidiel a prípadnej technickej pomoci. Síce ešte nie je presne určená trasa cyklojazdy, odporúčam každému, aby sa tohto ročníka zúčastnili. Online registrácia je výhodnejšia, tak striehnite, kedy sa bude možné prihlásiť.